Small School Leaders Conference
2023
An affordable, comprehensive virtual conference tailored to small private schools!
"This virtual conference was eye opening from start to finish! Not every session applied directly to my role, but I couldn't get enough of the sessions that did! I already know I'll be rewatching several sessions as I work to implement some of the amazing takeaways."


~ Conference Attendee
Why purchase conference recordings?
The Small School Leaders Conference was organized by people familiar with the challenges of working with limited resources. The sessions - all recorded and available for you - are designed for small school leaders in the following roles:
Marketing
Admissions
Development
Leadership/Administration
Heads of School
Access Recordings
"I found both a bird's eye view and actionable takeaways from the conference. It was money and time well-invested!"

~ Conference Attendee
Conference Recordings Includes:
Access to sessions from more than 15+ experts in the independent school space
Content tailored to every member of your private school team - admissions, marketing, development, and leadership
Recordings of all presentations
"The value of this conference was... well, INVALUABLE! With such variety of speakers and topics covered, there was always something to listen to and learn about."
~ Conference Attendee
Full Schedule and List of Topics
Wednesday, February 1, 2023: 9:00 AM – 4:00 PM EST
Purchase Recordings
9:00 am: "Social Media Secrets for Small Schools" with Andrea Gribble
10:00 am: "Future Family Funnel Strategies – How to Increase Enrollments!" with Susie Gill
11:00 am: "Closing the Loop: Home-School Communications" with Patricia Weinzapfel
12:00 pm: "School Website Checkup! Easy Improvements For Better Website Performance and SEO" with Tara Claeys
1:00 pm: "Beyond the Click Through Rate" with Jesse Meadow
2:00 pm: "How to Execute a Video Marketing Strategy with Both In-house and Outsourcing Partners" with Joe Monzo
3:00 pm: "The Digital Psychology of How Parents "Shop" For Schools Online" with Trevor Waddington
Thursday, February 2, 2023: 9:00 AM – 4:00 PM EST
Speaker Bios
9:00 am: "Small School Storytelling Secrets: Using Content to Grow & Thrive" with Emily Cretella & Alex Brosowsky
10:00 am: Being Bold and Bouncing Back: with Rebecca Malotke-Meslin
11:00 am: "Easy Wins to Help Small Schools Convert More Leads" with Timo Nieuwoudt & Jamie Giblett
12:00 pm: "Development Priorities: What To Do When You Can't Do It All" with Jill Goodman
1:00 pm: "Fans First: Student and Parent Experience Lessons from Minor League Baseball" with Angela Brown
2:00 pm: "Want More Inquiries? Here's the Blueprint for Using Inbound Marketing at Your School" with Brendan Schneider
3:00 pm: "5 Free Google Tools Your School Needs to Know in 2023" with Angie Ward
Friday, February 3, 2023: 9:00 AM – 2:00 PM EST
Speaker Bios
9:00 am: "Email Marketing For Your Small School: How To Succeed With Email Marketing" with Rebecca Bernardo-Hartley
10:00 am: "Leading Up: Maximizing the Board-Head Relationship" with Brooke Carroll
11:00 am: "Strategies to Build Compelling Social Proof that Attracts and Retains Families" with Aubrey Bursch
12:00 pm: Roundtables for Admissions, Marketing & Development Professionals (breakout rooms)
1:00 pm: Key Takeaways & Lessons Learned from the Conference
"The Small School Leaders Conference provided incredible value! The speakers were engaging and I left with countless takeaways and actionable next steps!"

~ Conference Attendee
Rebecca Bernardo-Hartley — Wolf School
Angela Brown — Insights Enrollment Leader, Niche.com
Alex Brosowsky, Head of School, The Quaker School at Horsham
Aubrey Bursch — Founder & CEO Easy School Marketing
Brooke Carroll — Acies Strategies
Emily Cretella — School Storyteller, Cursive Content
Jamie Giblett — Sales Manager, North America, Digistorm
Susie Gill — Enquiry Tracker
Jill Goodman — Jill Goodman Consulting
Andrea Jean Gribble — #SocialSchool4EDU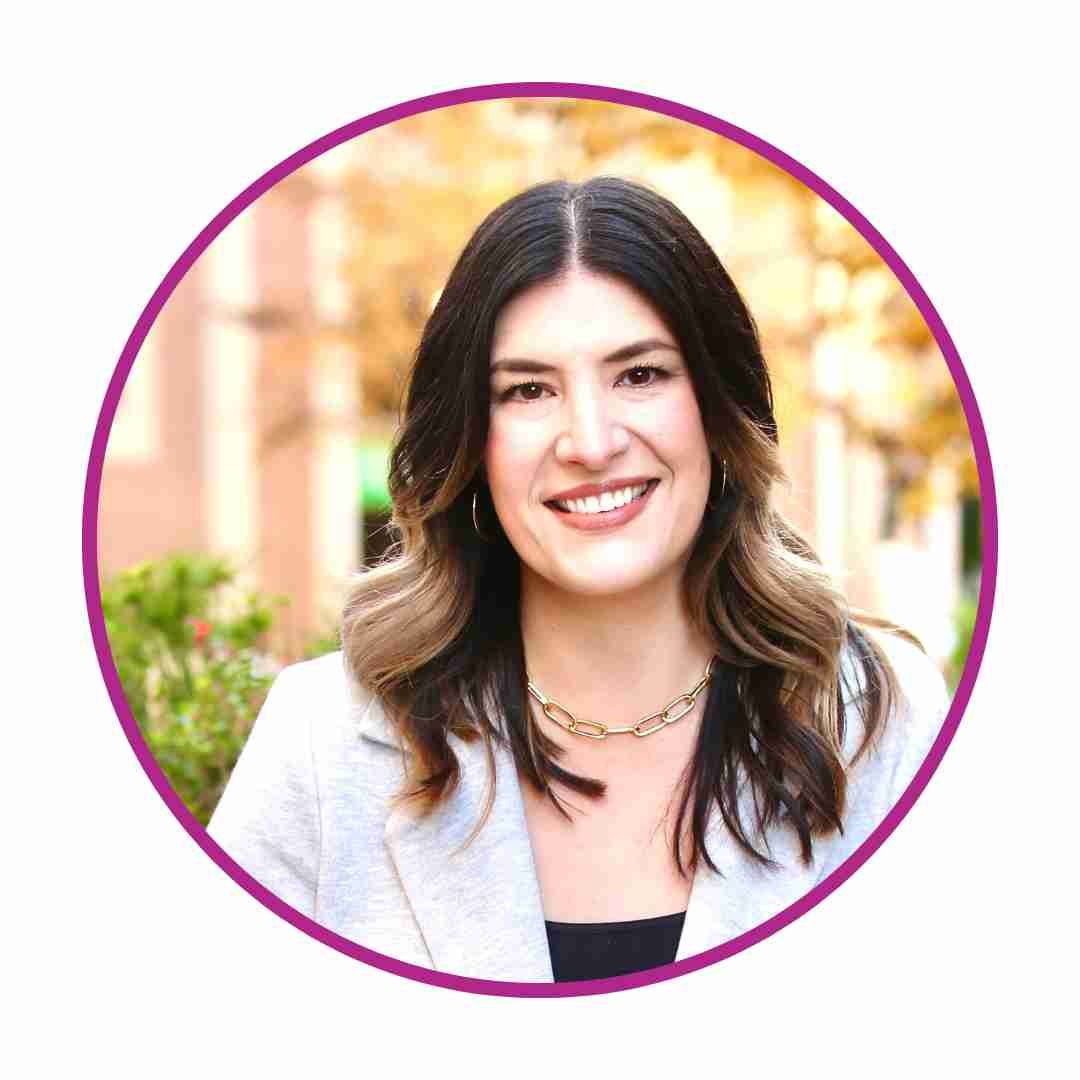 Rebecca Malotke-Meslin — Pleasantly Aggressive Coaching & Consulting
Jesse Meadow — Schoolcraft Digital
Joe Monzo — Monzo Media Productions
Timo Nieuwoudt — Head of Marketing, Digistorm
Brendan Schneider — SchneiderB Media Inc.
Trevor Waddington — Truth Tree
Angie Ward — Enroll Media Group
Patricia F Weinzapfel — Patricia Weinzapfel Communications and Consulting